2022-03-05 21:10:03
New Work Express | Entry for Golden Goblet Awards THE CHANTING WILLOWS Screened Today
The entry for the main competition unit of Golden Goblet Awards at the 24th Shanghai International Film Festival (SIFF) THE CHANTING WILLOW was released in domestic theaters today. The film is adapted from the novel series LOVE BY WEST LAKE by Wang Xufeng, winner of the Mao Dun Literature Award. The story is set in the " Orioles Singing in the Willows", which is one of the ten famous scenes of West Lake, and tells the emotional entanglement between the two actresses in the Jiangnan Yue Opera Troupe Chui Tao and Yin Xin, and the fan painter Gong Yushan in the 1990s.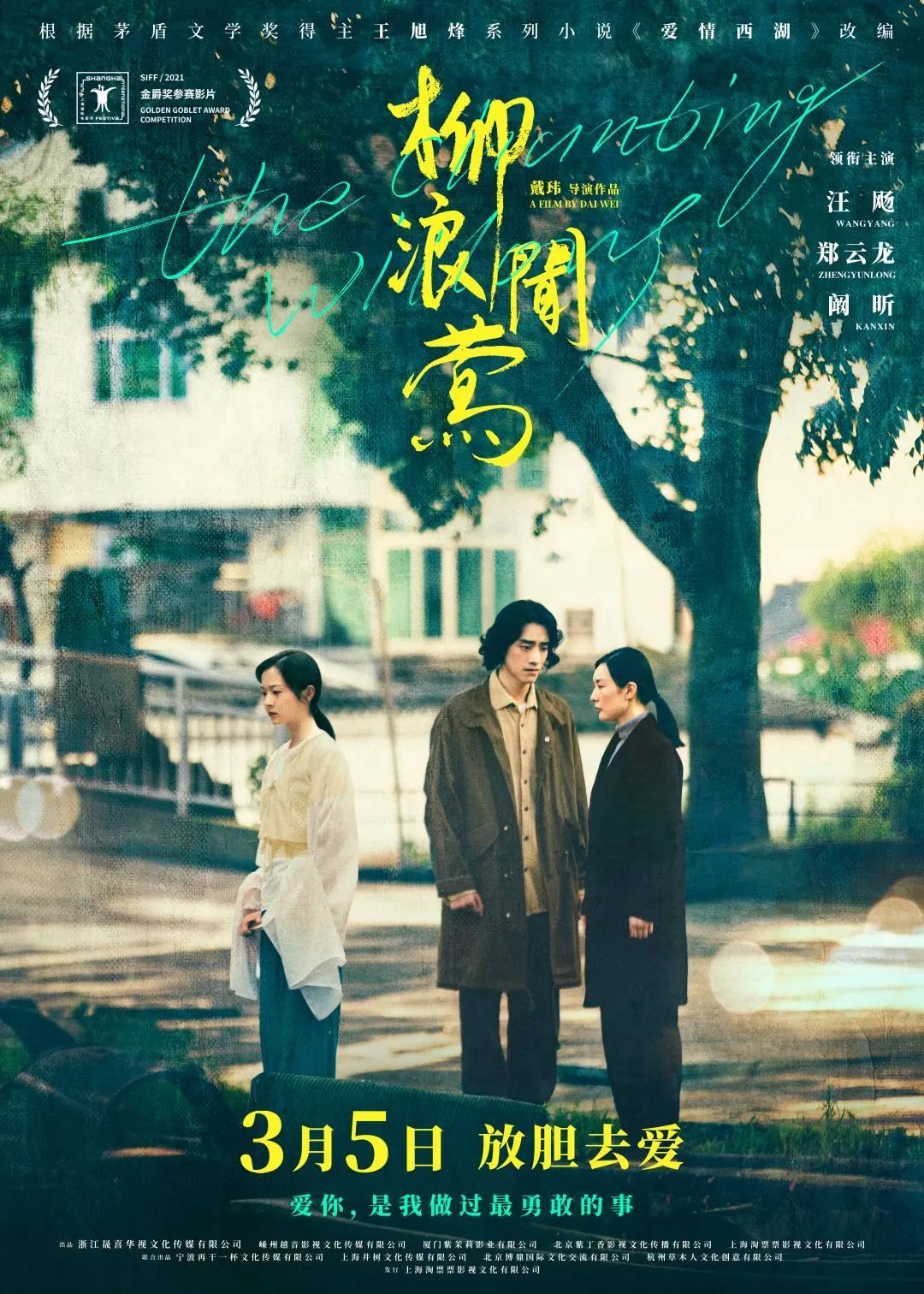 Release poster of THE CHANTING WILLOW
The director of the film, Dai Wei, was shortlisted for the Asian New Talent Award at the 11th SIFF as early as 2008 with her directorial debut GANGLAMEDO. Thirteen years later, in 2021, Dai Wei once again joined us at SIFF with her new work THE CHANTING WILLOW to interpret her passion for and persistence in film creation.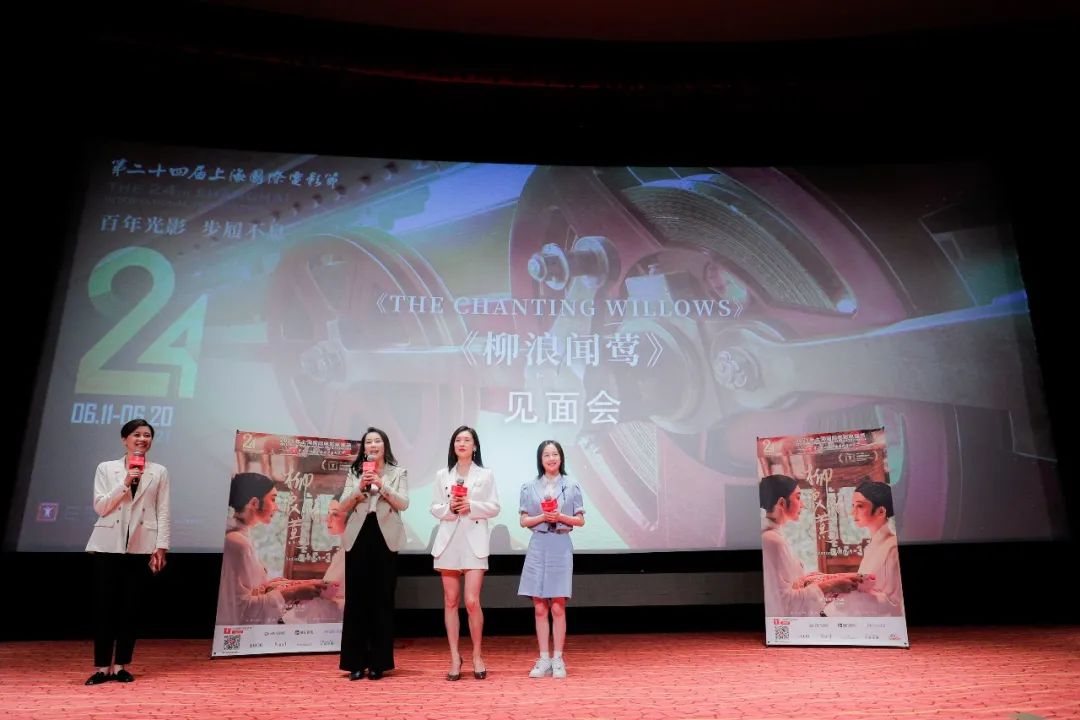 Meet-and-greet of THE CHANTING WILLOW at SIFF in 2021
At the official post-screening press conference last year, director Dai Wei said that although the subject seemed quite poetic and pictorial, she did not plan to make this work into a landscape album of West Lake, but wanted to guide the audience to focus on the emotional expressions of the characters. She revealed that at the beginning of the filming, the director of photography boldly proposed to adopt a 4:3 format, which means that a lot of picture information will be sacrificed. "I was hesitant at that time. We'd made so many beautiful costumes to match the beautiful scenery of West Lake, and it would be a pity if the frames had to be cut off. But when I asked myself what I wanted to express, I suddenly became clear that instead of pursuing beauty only, what I really valued was real emotions, and I wanted everyone to see the expressions and internal world of performers."
Dai Wei at the post-screening press conference at the 24th SIFF
When talking about the difference between this film and the original novel, director Dai Wei said that the film is from a female perspective, while the novel is from a male one of Gong Yushan, and the film focused more on the complicated relationship of love and hate between the two girls.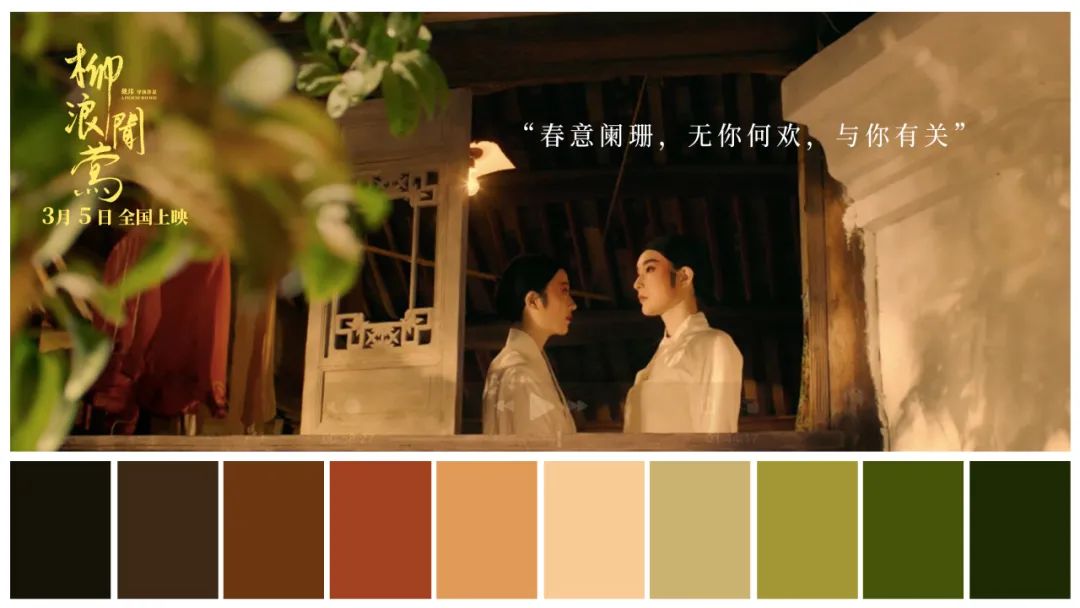 Still of THE CHANTING WILLOW
Yue Opera is a key element throughout the film. The film presents eleven Yue Opera episodes, which takes up 20 minutes of the total length. It is learnt that the newly released theme song MV SEE YOU AGAIN is sung by the famous Yue Opera actor Mao Weitao and Zheng Yunlong. Dai Wei noted, "When we added these Yue Opera episodes, we suddenly realized that we didn't need a narration anymore. They could convey all the deep meanings, and were more impressive than the monologue we designed."