2020-11-11 14:24:22
SIFF World Express | Tracing Her Shadow at Tokyo International Film Festival
After Kyoto, Japan, Bangkok, Thailand and Hong Kong, China, the 2020 SIFF World Express returned to its originating station, the Tokyo International Film Festival. Recommended by the Shanghai International Film Festival, Tracing Her Shadow was shortlisted for the special screening unit of the 33rd Tokyo International Film Festival and held a screening and audience meeting on the afternoon of November 1 at Dongbao Ruki Cinema.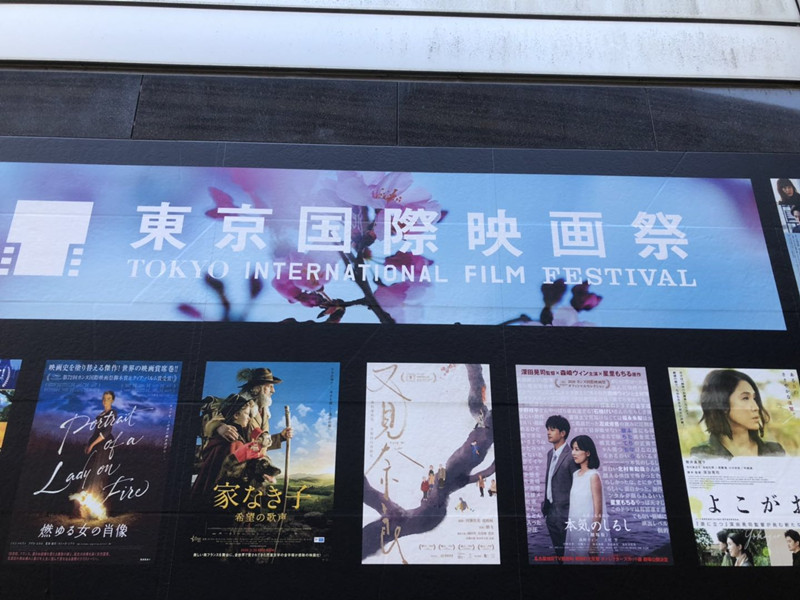 The 33rd Tokyo International Film Festival opened on October 31. Due to the impact of the COVID-19 epidemic, the Tokyo International Film Festival adjusted its form, including the cancellation of the opening red carpet and competition awards, and merged the main competition unit, Asia Future and Japanese Film Splash of previous years into a new unit, which makes "Tokyo Premiere 2020".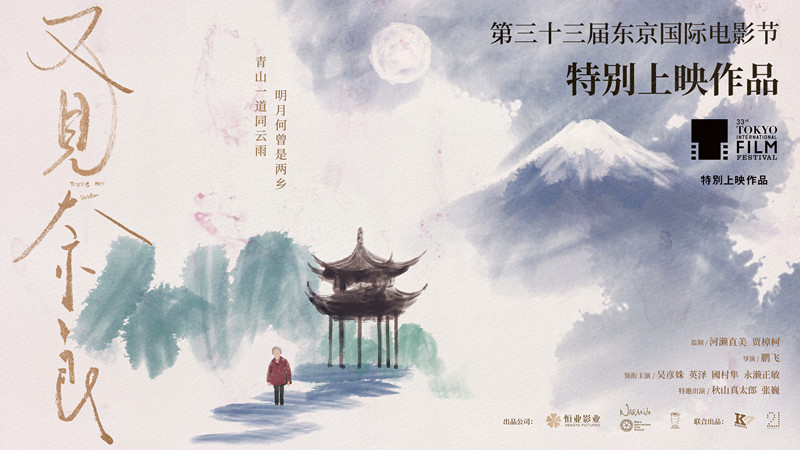 SIFF World Express and Tracing Her Shadow held a special show at the Tokyo Film Festival yesterday, and local fans responded enthusiastically. After the online ticketing channel opened, tickets sold out early. The film, produced by Jia Zhangke and Naomi Kawase, written and directed by Peng Fei, tells the story of the second-generation orphan Xiaoze and a retired officer helping the nearly octogenarian Chinese grandmother go to Japan to find the orphaned daughter who has been missing for many years. The film brings together a number of Chinese and Japanese filmmakers, with a soothing and fresh rhythm of road movies, combining Nara's cordial and beautiful local customs with the story of finding relatives, to create a unique friendship between China and Japan.

During the 23rd Shanghai International Film Festival this year, Seeing Nara Again was officially selected as a Golden Goblet Award, held a world premiere and media meetings, and gained a good reputation. Director Peng Fei said frankly at the meeting that Seeing Nara Again was not only a film related to family affection, but also an anti-war work that faces history squarely. Naomi Kawase recorded a video and sent his best wishes, hoping this film can contribute to the future exchanges and friendship between the two countries, which is also the greatest original intention of me, director Jia Zhangke and director Peng Fei in creating this film.

At yesterday's audience meeting in Tokyo, executive producer Naomi Kawase and actor Jun Kunimura attended. Representatives of Naomi Kawase, director Peng Fei and producer Jia Zhangke, who were unable to attend because of the epidemic, said to Japanese fans that Seeing Nara Again was a wonderful work about cultural exchanges between China and Japan. Jun Kunimurahighly praised Peng Fei's affinity on the shooting site, and the work itself also has the power to warm people's hearts.

This year, a total of three works directed by Chinese mainland have been selected for the Tokyo Premiere 2020 unit, namely Love Song 1980 directed by Mei Feng, Never Again directed by Shen Yu and Alaya directed by Shi Meng. Taiwan director Chin-wei Chang's feature film Jang-Gae: The Foreigner was also selected in the unit. In addition, Love After Love directed by Ann Hui was shortlisted for the World Focus unit of this year's film festival. Seeing Nara Again and French film Rémi sans famille became the only two works in Special Screening.
The screening of SIFF World Express went to Tokyo not only gives local audiences and film counterparts a timely appreciation of the charm of "Chinese New style", but also a positive practice of expanding the framework of "SIFF ASIA" and promoting close cooperation among Asian film powers. It also fully reflects the festival orientation of the Shanghai International Film Festival, which is "based on Asia, pay attention to Chinese film, and support newcomers."