2020-11-04 10:55:53
SIFF ASIA Express | SIFF promotes Chinese films to be released in Thailand
On October 25, the 15th Bangkok China Film Festival and 2020 China-Thailand Film Exchange Week opened at the Chinese Cultural Center in Bangkok. Thai Minister of Culture Itibong and Charge d'Affaires ad Interim of the Chinese Embassy in Thailand, Yang Xin attended the opening ceremony and delivered speeches. Recommended by the Shanghai International Film Festival, four Chinese films, including Wild Grass, Wisdom Tooth, Spring Tide and If You Are Happy, were released online and offline during the festival.

This year's Bangkok China Film Festival and 2020 China-Thailand Film Exchange Week, held on the occasion of the 45th anniversary of the establishment of diplomatic relations between China and Thailand, was organized by the Ministry of Culture of Thailand and the Chinese Embassy in Thailand, and hosted by the Chinese Cultural Center in Bangkok. It was held from October 25 to 31. During this period, a series of activities, such as opening ceremonies, film and television shows and exchange forums, will promote mutual exchanges and mutual learning in the film and television fields between China and Thailand, and encourage in-depth cooperation between the film and television industries between China and Thailand.
Nine Chinese films and four Thai films are shown offline and six Chinese films are shown online at the Bangkok China Film Festival. For the first time, through online new media, the event carries out online interaction and live broadcast across geographical and time constraints, creating a variety of viewing and interactive platforms for Chinese and Thai audiences. On the day of the opening ceremony, people from the film circles of China and Thailand also discussed the current situation of film development in China and Thailand and the future prospects of film co-production between the two countries by means of video connection.
Onboard the festival's SIFF Asia Express, Wild Grass, Wisdom Tooth, Spring Tide and If You Are Happy, four films were selected for the show unit of this film festival. Among them, Wild Grass and Wisdom Tooth were officially selected for Asian New Talent Awards at the 23rd Shanghai International Film Festival this year. Spring Tide won the Best Photography Award at the 22nd Shanghai International Film Festival. If You Are Happy was shortlisted for the 21st Shanghai International Film Festival's SIFF Project and was selected for the 2019 Shanghai International Film Festival "Chinese New style" unit. The four films have different styles, truly reflect the current social changes in China, and will show local fans the new appearance of Chinese film creation.

Affected by the COVID-19 epidemic, the creators of the four films were unable to go to the Thai screening site to watch the film with the local audience. however, director Liang Ming of Wisdom Tooth, director Chen Xiaoming of If You Are Happy, actor Guan Xuan, director Xu Zhanxiong of Wild Grass and producer Teng Jingshu specially recorded a greeting video to express their gratitude to Thai fans.
In June 2019, the Shanghai International Film Festival launched the "SIFF ASIA" framework to promote exchanges and mutual learning among Asian film civilizations through screenings, awards, film salons and other activities. As an important part of the "SIFF ASIA" framework, "SIFF Asia Express" has become a bridge for the cultural exchange of Asian films.
After its debut in Kyoto, Japan on October 15 this year, SIFF Asia Express sailed to Thailand this time, not only allowing local audiences and film counterparts to appreciate the charm of "Chinese New style" in time, but also a positive attempt to expand the framework of "SIFF ASIA" and promote close cooperation among Asian film forces. it also fully reflects the festival orientation of the Shanghai International Film Festival, which is "based on Asia, pay attention to Chinese, and support newcomers".
【Films】
Wild Grass
Director: Xu Zhanxiong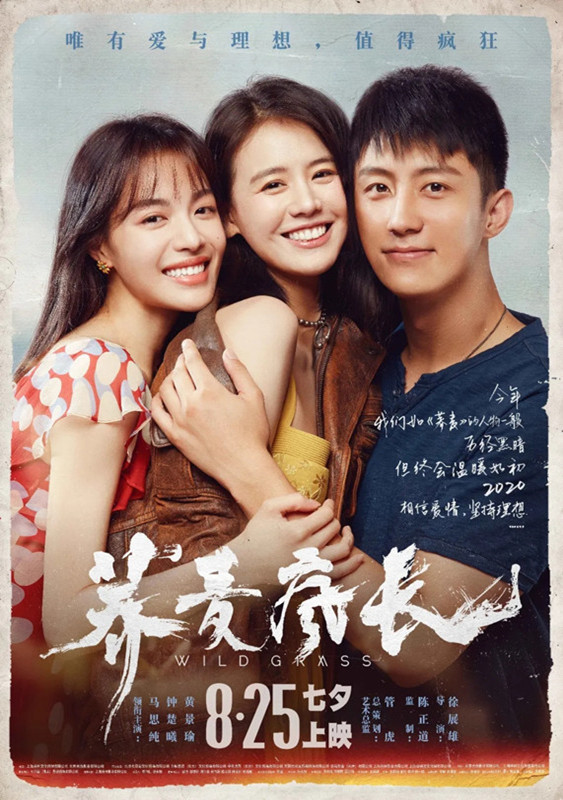 The story takes place in a small city in the 1990s. Yun Kai wanted to "live into a movie". Li Mai had a promising future. Wu Feng wanted to fight on his back in ordinary days. Everyone had a vision for the future, with a vision to start the road of wandering in a foreign land, but would the future really be what they want it to be?
Wisdom Tooth
Director: Liang Ming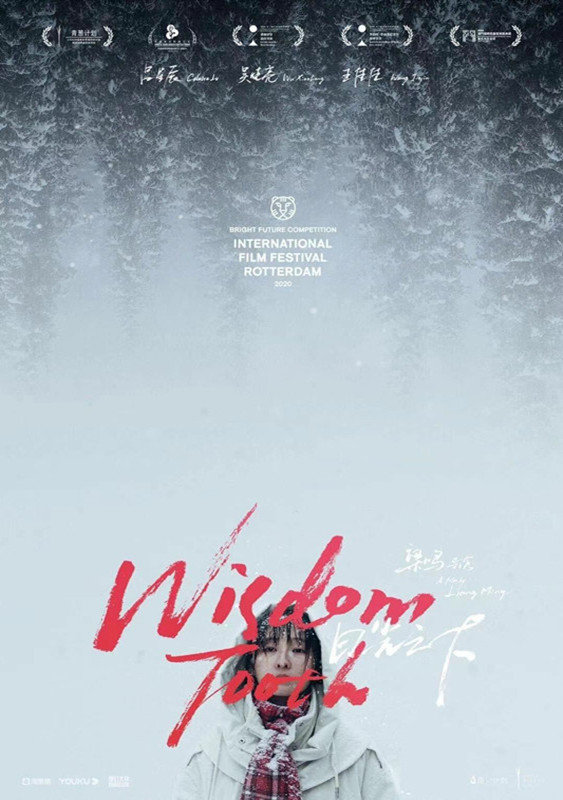 Young girl Gu Xi was about to lose her job because she does not have a hukou. She continued to look for social relations to deal with her identity, while at the same time trying to accept her brother Gu Liang's new girlfriend Qingchang. With the advent of winter, the relationship between Gu Xi, Gu Liang and Qingchang became dangerous and ambiguous with the sudden drop in temperature. At the moment, another danger was quietly growing, a floating corpse on the sea and a mysterious tape that made Gu Xi wander repeatedly on the edge of the world of youth and adults. She didn't know she was about to lose everything.
Spring Tide
Director: Yang Lina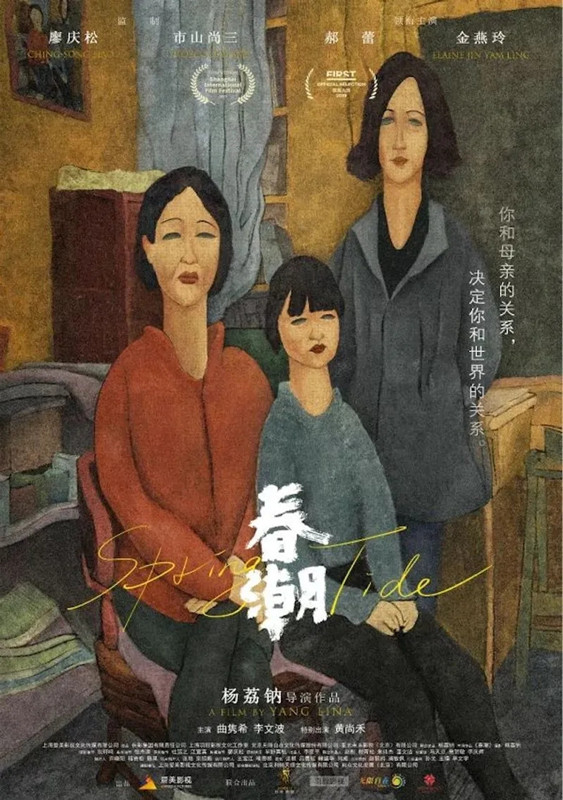 Journalist Guo Jianbo lived under the same roof with his mother Ji Minglan and daughter Guo Wanting. The lives of the three generations tied together by kinship seemed calm but surging. While reporting negative social events, Guo Jianbo was also uncovering his scars. Ji Minglan was warm and loved outside, but she was a different person when she came home. Guo Wanting learned all kinds of rules of survival in the adult world at an early age. Time after time, rebellion and resistance were calmed down in forbearance, and a silent war bred secretly among the three generations and would eventually break out.
If You Are Happy
Director: Chen Xiaoming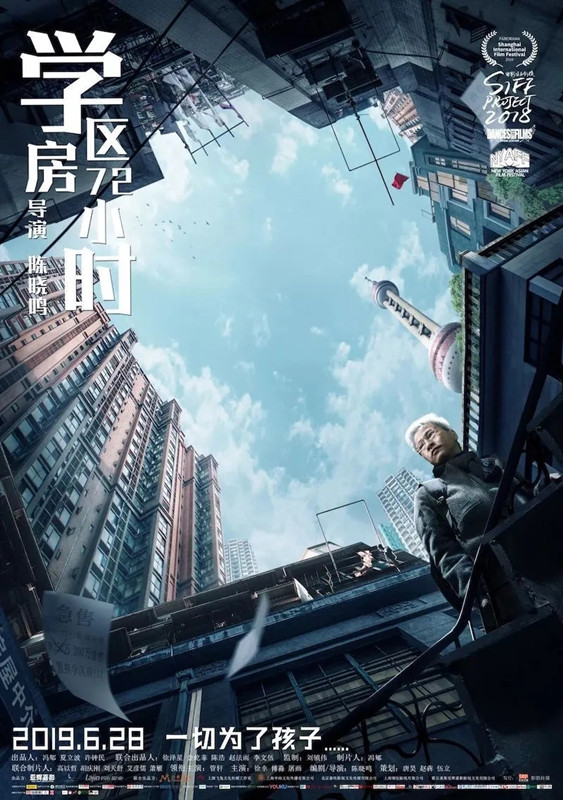 Fu Zhong, an associate professor at a university, got the news: A school district house worth RMB 3.6 million was sold, corresponding to a key primary school in the center of the city. Fu Zhong, who was moved to the suburbs in his early years, is determined to get this school district house to give his soon-to-be-young daughter the best educational resources. Although he had only 3 million yuan on hand, he signed the contract first, paid a deposit of RMB 100,000, and agreed to raise the rest within a week. Coincidentally, Aunt Niu, an hourly worker, was eager to buy a wedding house for her son and has more than RMB 600,000 cash on hand. Fu Zhongsui signed a contract with Aunt Niu to sell the only house at a low price to get the RMB 600,000 down payment from Aunt Niu as soon as possible. Fu Zhong, who collected RMB 3.6 million, rushed to trade, but the price was raised by the owners of the school district house. In the face of the harsh countdown to the bidding, Fuzhong was faced with the dilemma of breaking the contract or keeping the promise to Aunt Niu.