2021-06-02 16:18:59
2021 The Belt and Road Film Week
The 24th Shanghai International Film Festival (SIFF) kicked off on June 11. As one of the major sections of SIFF, this year's Belt and Road Film Week will be held from June 12 to 19, to present events like Belt and Road Film Week Opening Film, Panaroma, Belt and Road Film Week Launch Ceremony, Belt and Road Film Week Yangtze River Delta Screening, Belt and Road Film Night, etc.
Belt and Road Film Week Schedule
June 12
Belt and Road Film Week Opening Film
Time: 15:30 – 18:00
Venue: Cinema Palace, Lujiazui
Opening Film: "ANIMA"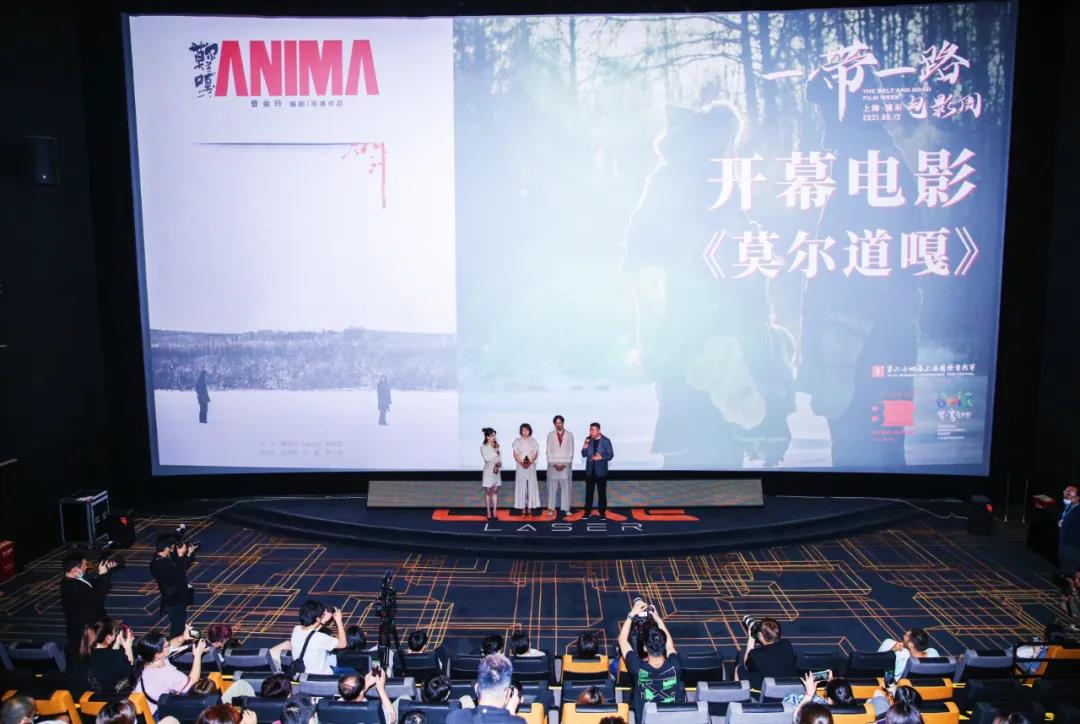 Belt and Road Film Week|The Opening Film "ANIMA" Debuts!
June 12-19
Belt and Road Film Week Panorama
Venue: Cinemas in Pudong New Area
June 13
Belt and Road Film Week Launching Ceremony
Time: 9:30-10:30
Venue: Shendi Cultural Center, Shanghai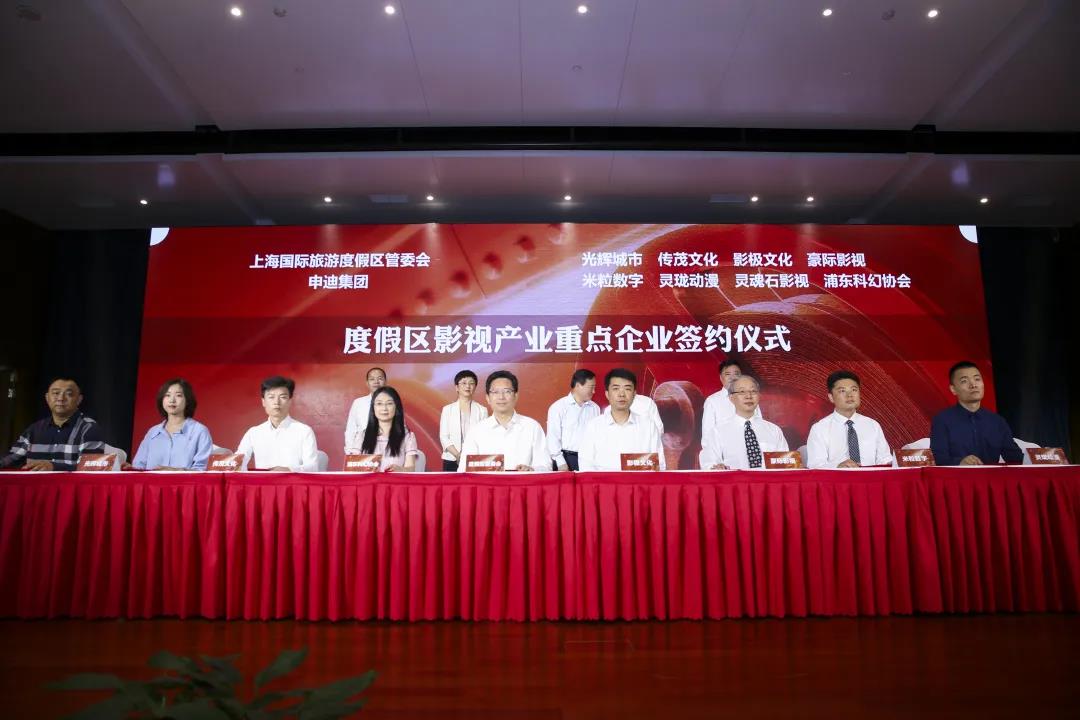 "Opening the Heart" to the Yangtze River Delta-The Belt and Road Film Week Held Kickoff Ceremony
June 13-19
Belt and Road Film Week Yangtze River Delta Screening
Venue: Cinemas inHangzhou, Ningbo, Nanjing, Suzhou and Hefei
June 16
Belt and Road Film Night
Time: 19:00-20:15
Venue: Shendi Cultural Center, Shanghai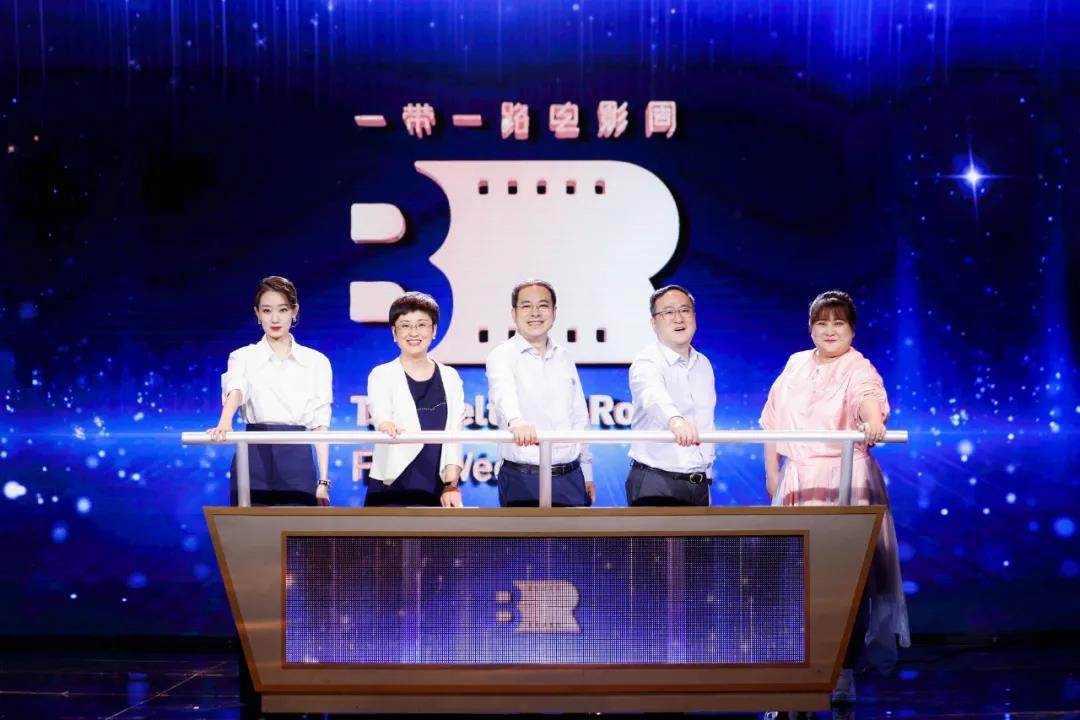 Belt and Road Film Week | Film Night Shows the Charm of Light and Shadow, Film Tour Exhibition Restarts Exchanges and Mutual Learning
2021 The Belt and Road Film Week Film Line-up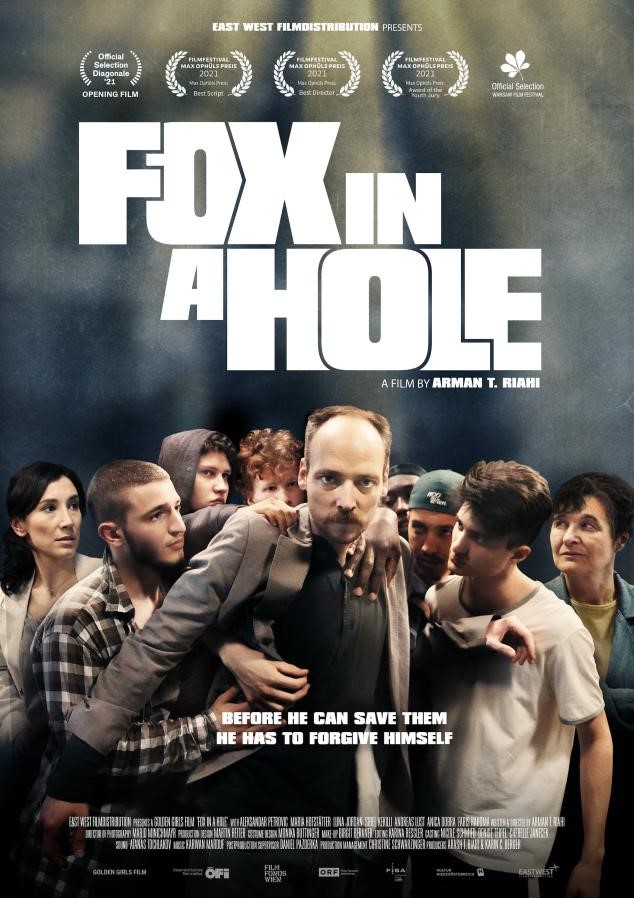 FOX IN A HOLE
Director: Arman T. Riahi
-2020-
The brushes are counted, the classroom more sparse than inspiring. And nonetheless, the prison school is perhaps the only place at which the juvenile offenders can at least temporarily think of something else in the midst of their triste everyday lives. Elisabeth Berger (Maria Hofstätter) runs the ship here with unconventional methods: Spelling and mathematics are not her top priorities. Instead, she prefers to encounter the rebellious prisoners with quick wit and unallowed excursions to the prison kitchen. When the teacher Hannes Fuchs (Aleksandar Petrović) begins his job here, he first has to grapple with Berger, who doesn't want to surrender the field to the new teacher without a fight, especially, since under his supervision, a sexual assault occurs involving the sixteen-year-old Samira, which ends in a fight and ultimately solitary confinement for the youth, assumed to be a girl. Gradually, Fuchs gains the trust of the introverted prisoner. Gradually, also trauma from his own past breaks fresh ground.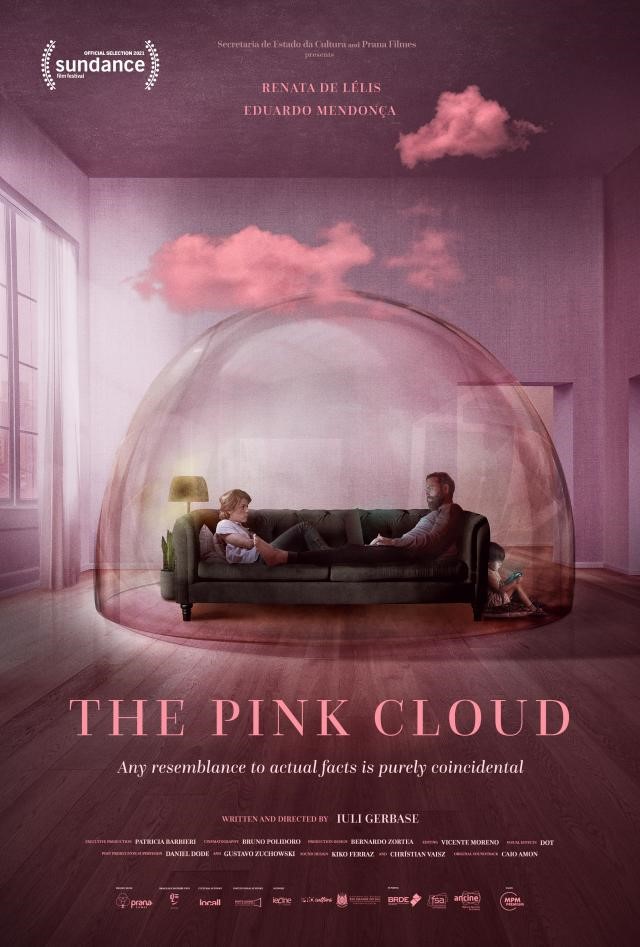 THE PINK CLOUD
Director: Iuli Gerbase
-2021-
A mysterious and deadly pink cloud appears across the globe, forcing everyone to stay home. Strangers at the outset, Giovana and Yago try to invent themselves as a couple as years of shared lockdown pass. While Yago is living in his own utopia, Giovana feels trapped.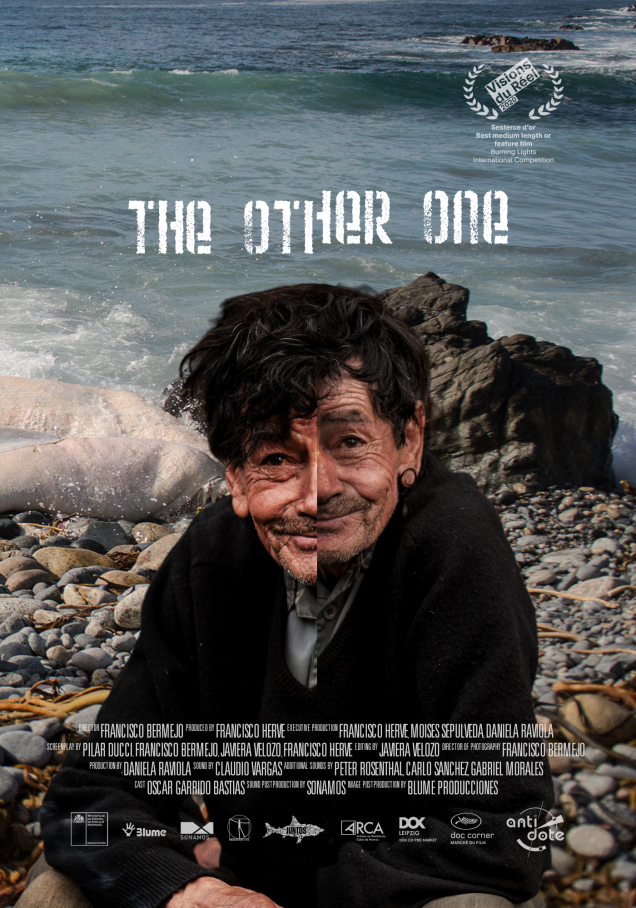 THE OTHER ONE
Director: Francisco Bermejo
-2020-
Somewhere at the end of the world, where ocean and rocks play their endless games of hide and seek, lives a man. In his mysterious solitude, he is not alone. One day, remains of a white whale are washed by a storm on a beach. In this stranded portrait inspired by Herman Melville's masterpiece Moby Dick the director questions our inner reality and our own gaze on it.
ANIMA
Director: CAO Jinling
-2020-
After young Tutu kills a bear to save his little brother's life, he is considered an outcast as bears are sacred to the Ewenki tribe. Years later Tutu and Linzi struggle to get by and work as lumberjacks near
the forest they grew up in. When they both fall for the same woman, it drives the brothers apart. While Linzi connects more and more with nature and the forest, Tutu chooses another path. Through their story, we experience the deep connection of all living things and witness the mysterious retribution wrought by nature on humans who wound it. The film gives us an opportunity to contemplate our relationship with Mother Earth.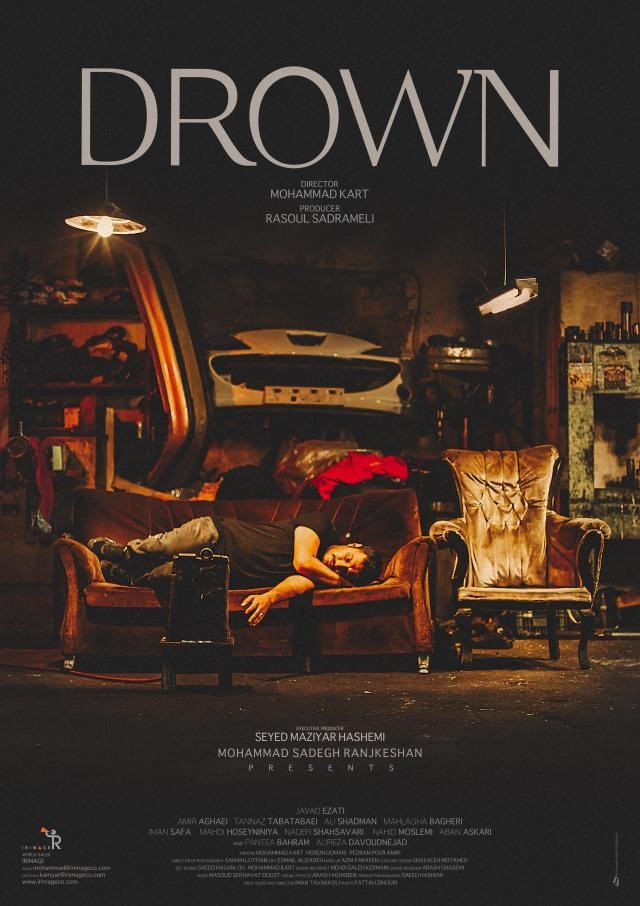 DROWN
Director: Mohammad Kart
-2020-
After leaking of a video of her class in a women only swimming pool, Parvaneh is brutally murdered by her husband, Hashem, who seeks a way to redeem his reputation and dignity as the godfather in the neighborhood. Hashem's brother, Hojat, embarks a journey into the labyrinths of underground in Tehran to find out who is responsible for this dirty game. Once wrongfully accused for smuggling drugs, he returns to the world of crime to trace his brother's rivals…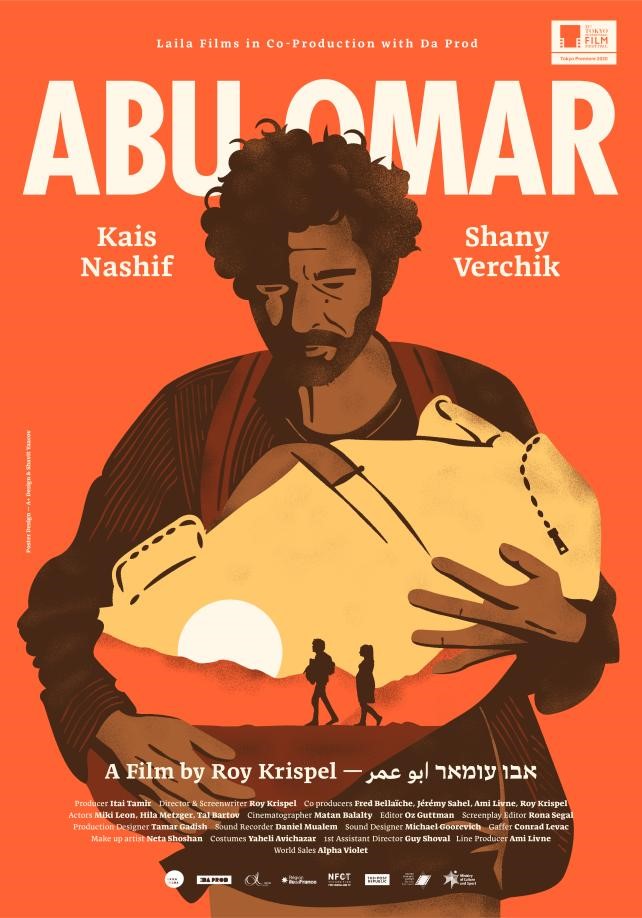 ABU OMAR
Director: Roy Krispel
-2020-
Under a very strict military curfew Salah, a grieving father, sets out on the road to cross the Israeli border carrying his dead son Omar in a duffel bag. Miri, a pregnant single woman, decides to help him out at all costs while fending off the terrible heat. A brief and tender journey where two lonely souls become partners for a few days. Starring Kais Nashif (Tel Aviv on Fire, Paradise Now, Limbo), winner of Orizzonti Award for Best Actor at the Venice Film Festival 2018.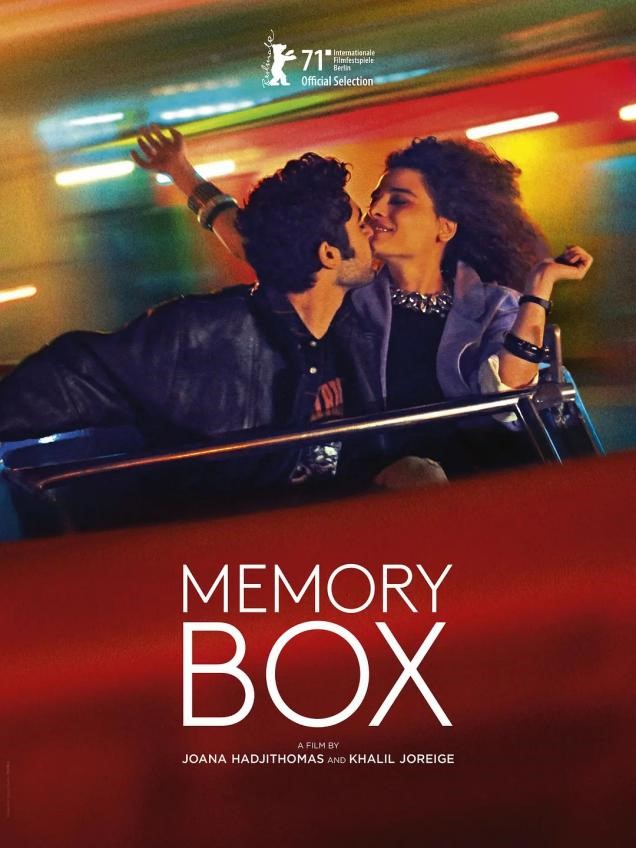 MEMORY BOX
Director: Joana Hadjithomas/ Khalil Joreige
-2021-
Maia, a single mother, lives in Montreal with her teenage daughter, Alex. On Christmas Eve, they receive an unexpected delivery: notebooks, tapes, and photos Maia sent to her best friend from 1980's Beirut. Maia refuses to open the box or confront its memories, but Alex secretly begins diving into it. Between fantasy and reality, Alex enters the world of her mother's tumultuous, passionate adolescence during the Lebanese civil war, unlocking mysteries of a hidden past.
GHOSTS
Director: Azra Deniz Okyay
-2020-
In Istanbul, on the verge of a country-wide power surge, four characters come across in a neighborhood undergoing the process of gentrification for the "New Turkey": a mother whose son is in prison, a young female dancer, a feminist artist, and a cunning middle man. Their stories intertwine during a drug deal, offering a roaring tale of the contemporary generation.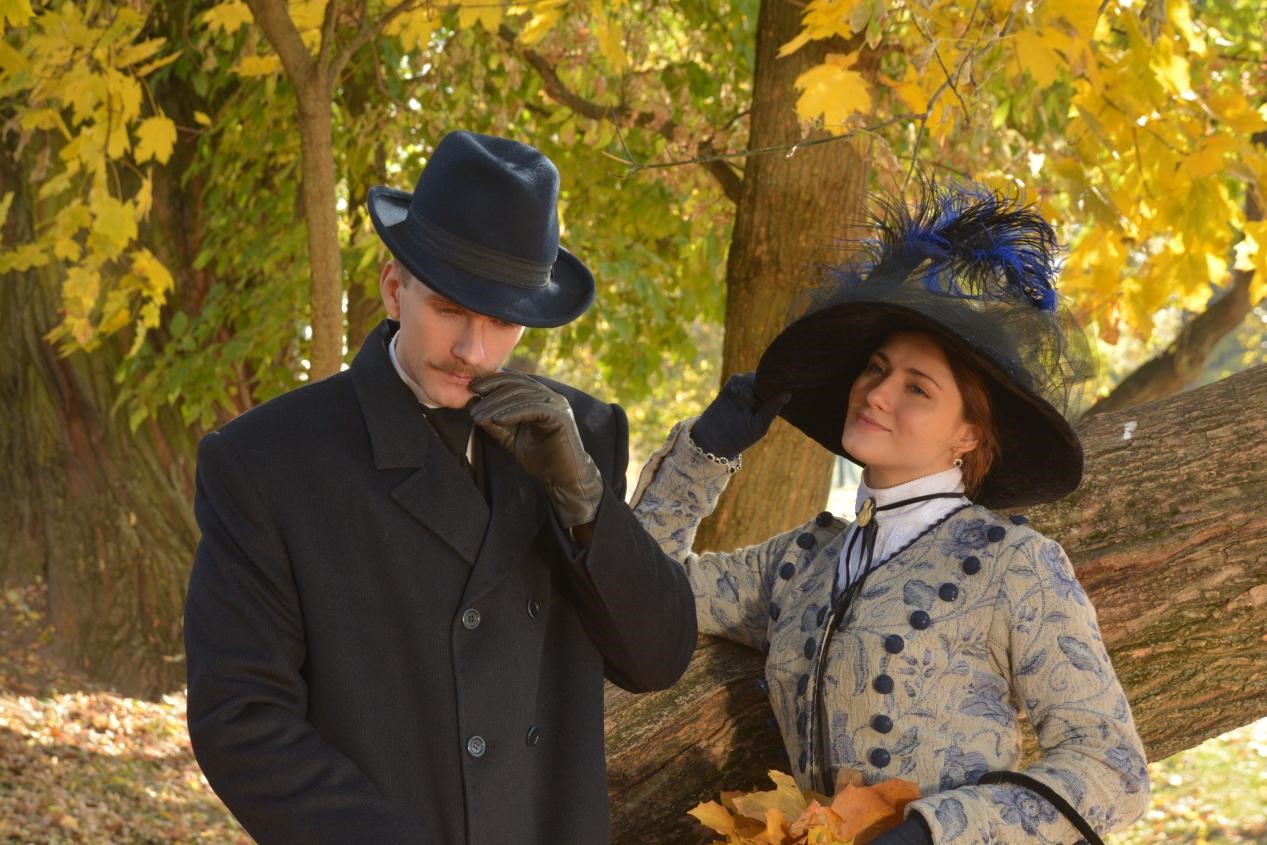 KUPALA
Director: Vladimir Yankovsky
-2020-
KUPALA is a biographical drama directed by Vladimir Yankovsky about the famous Belarusian poet Yanka Kupala. The plot is based on the biography of a man gifted with poetic talent and who became a classic of Belarusian literature. The fate of Kupala is written in the historical context and is closely connected with the fate of Belarus. Standing at the origins of the formation of the Belarusian nation, Kupala witnessed the birth of hopes for national revival and became a hostage of the totalitarian Soviet system. The complex personal story of the poet, the clash of the poet and the authorities, the huge poetic gift and love for the native land-all this formed the basis of the plot of the film. "Kupala" is a film about hope, about the continuity of history, about the poet as the embodiment of the national idea of an entire nation.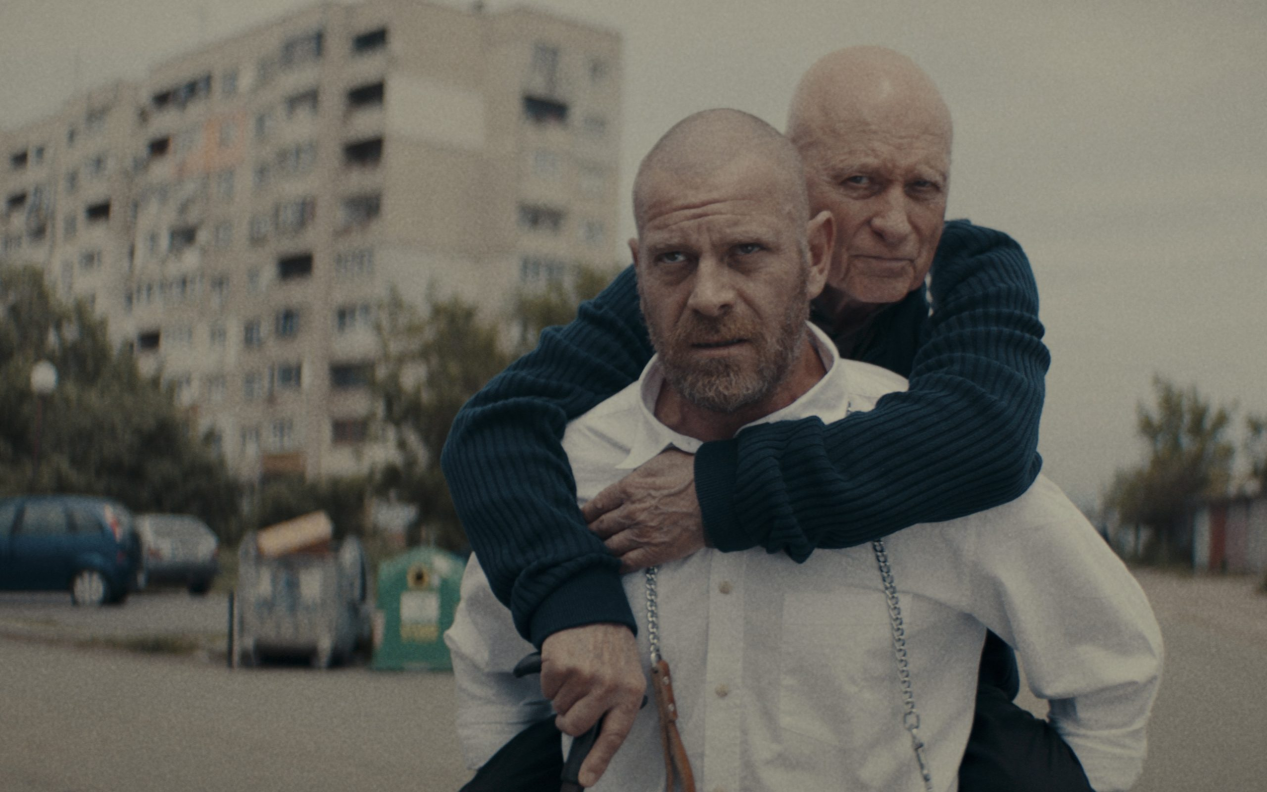 GERMAN LESSONS
Director: Pavel G. Vesnakov
-2020-
Nicola works as a chauffeur in Bulgaria, but he decides to move to Germany to have a fresh start, ridding himself of his unpleasant past. Before traveling, he finds himself revisiting his past to ask if he can turn over this page and start over. The film introduces us to the anti-hero, as Nicola's character combines many contradictions: love and violence, the desire to stay with his loved ones and the need to leave. The tragic drama features a protagonist with unpredictable steps. Even on the verge of collapse, he struggles not to lose his loved ones, pushing the audience to ask: when will he stop trying?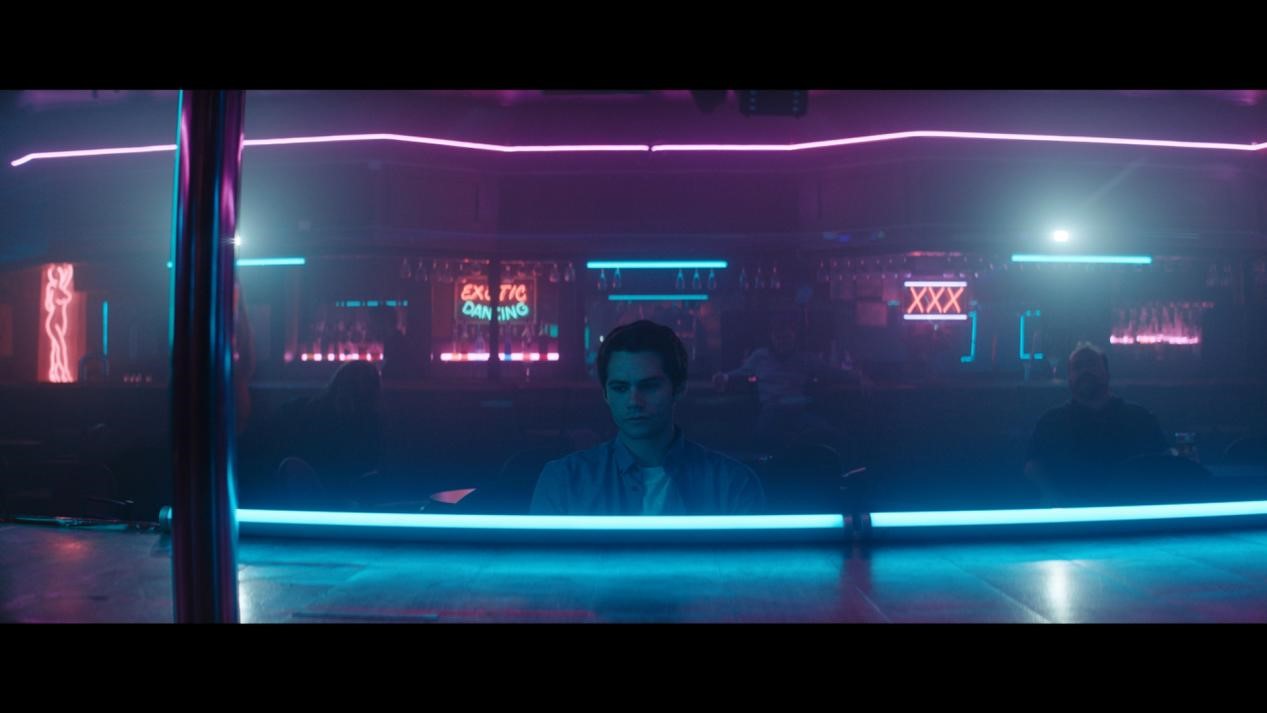 The EDUCATION OF FREDRICK FITZELL
Director: Christopher MacBride
-2020-
Fred (Dylan O'Brien) is not a detective, a secret agent or a philosopher. He's a normal guy approaching 30 and going through an existential crisis as he finds himself on the precipice of full blown adulthood. Should Fred commit to his long-term girlfriend? Should he take a corporate job to pay the bills and let go of his dream to become an artist? When a forgotten man from his youth surfaces out of the blue, Fred literally and metaphorically journeys into his past. He slowly begins to unravel a long hidden mystery about a missing girl, a drug called Mercury and a terrifying creature that has now followed him into adulthood... As past, present and future begin to intersect and parallel each other, Fred explores all the possible lives he could lead. Which one will he choose?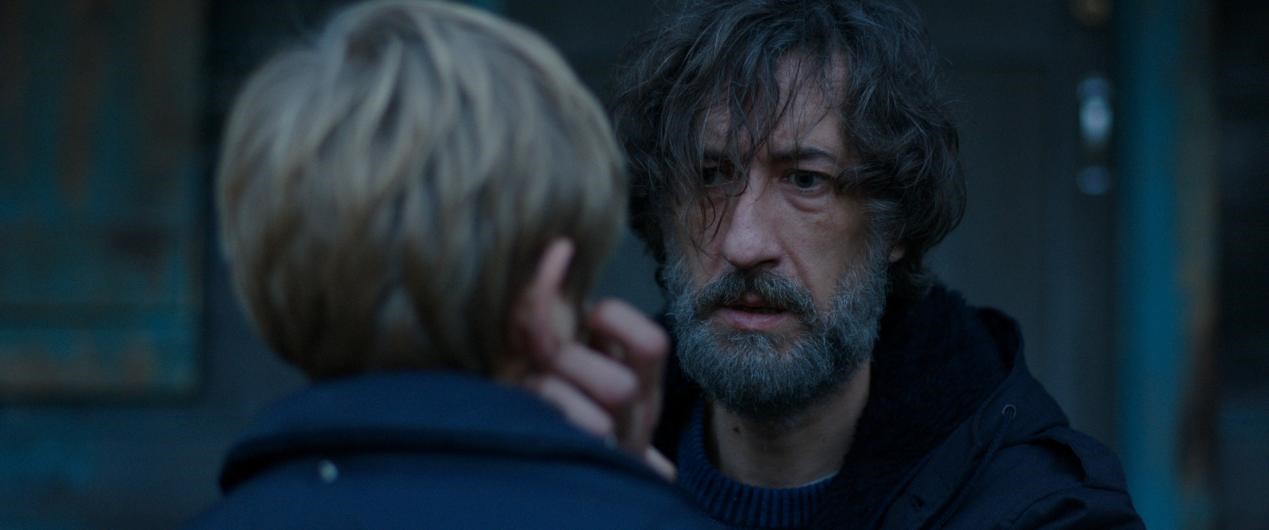 THE DAWN
Director: Dalibor Matanić
-2020-
Set in a near future, society has seen a drastic political turn. As their neighbors flee from the radicalism, Matija and his family are confronted with an unresolved tragedy. While he loses his faith and struggles to find his true self, the dawn breaks over the valley, revealing that the only way to deal with trauma and evil is to face them head-on.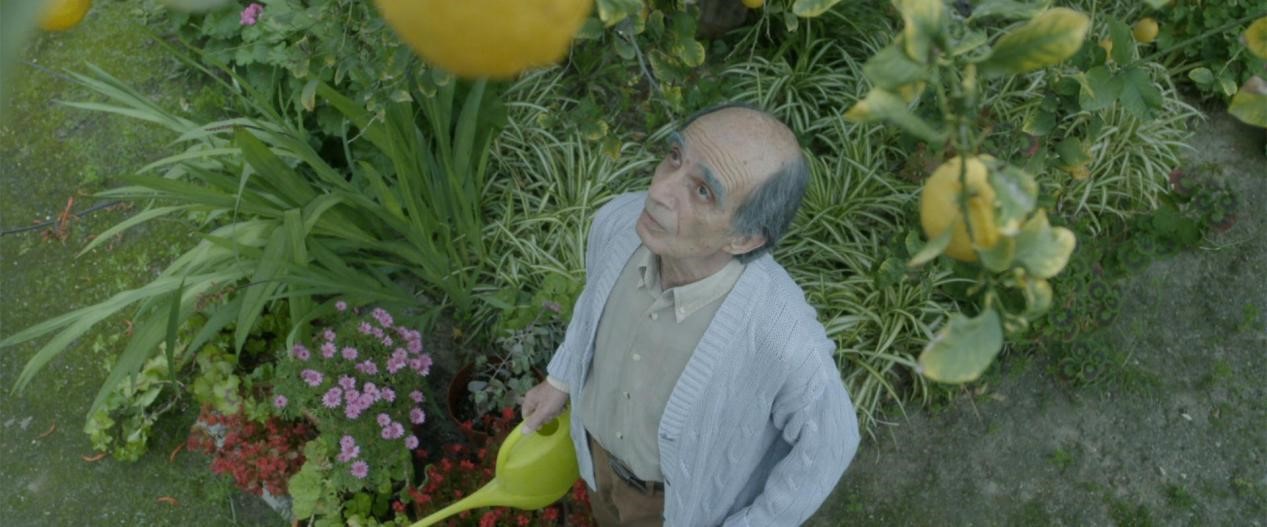 SENIOR CITIZEN
Director: Marinos Kartikkis
-2020-
Theoharis, an elderly and lonely man, takes refuge every evening in the hospital to spend the night on the benches and chairs of the outpatients' wing. Every morning he returns to his house, where his only companion is his cat and his memories. One night he is discovered by a young nurse, Evgenia, who tries to learn more about him. Theoharis is initially skeptical and refuses to give her any information. Gradually, however, a relationship of trust between the two begins to build. A film that deals with loneliness, old age and the marginalization, many times, of the elderly people.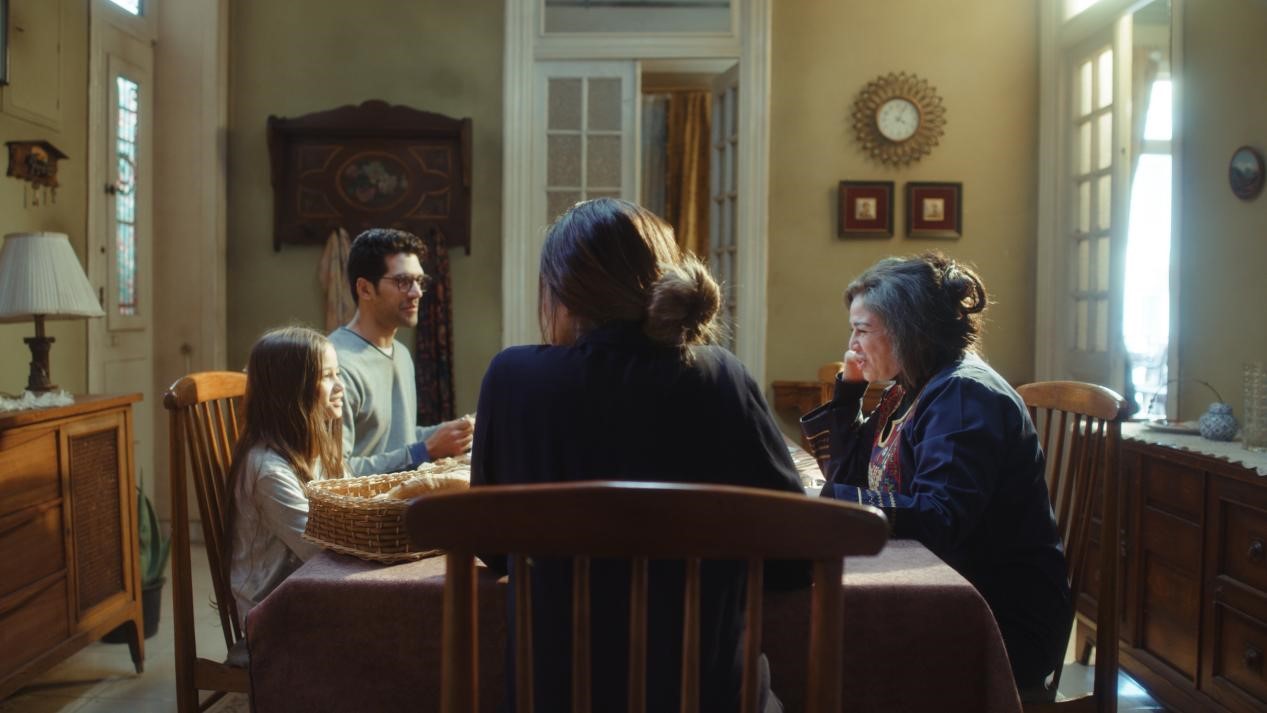 CURFEW
Director: Amir Ramses
-2020-
Faten gets out of jail 20 years aftercommitting a horrible crime. It's fall of 2013 and Egypt is under a curfew, she is obliged to spend the night with Laila who exposes her to a second trial in search of answers to an unbearable question. Two women seeking acceptance, resolution and closure.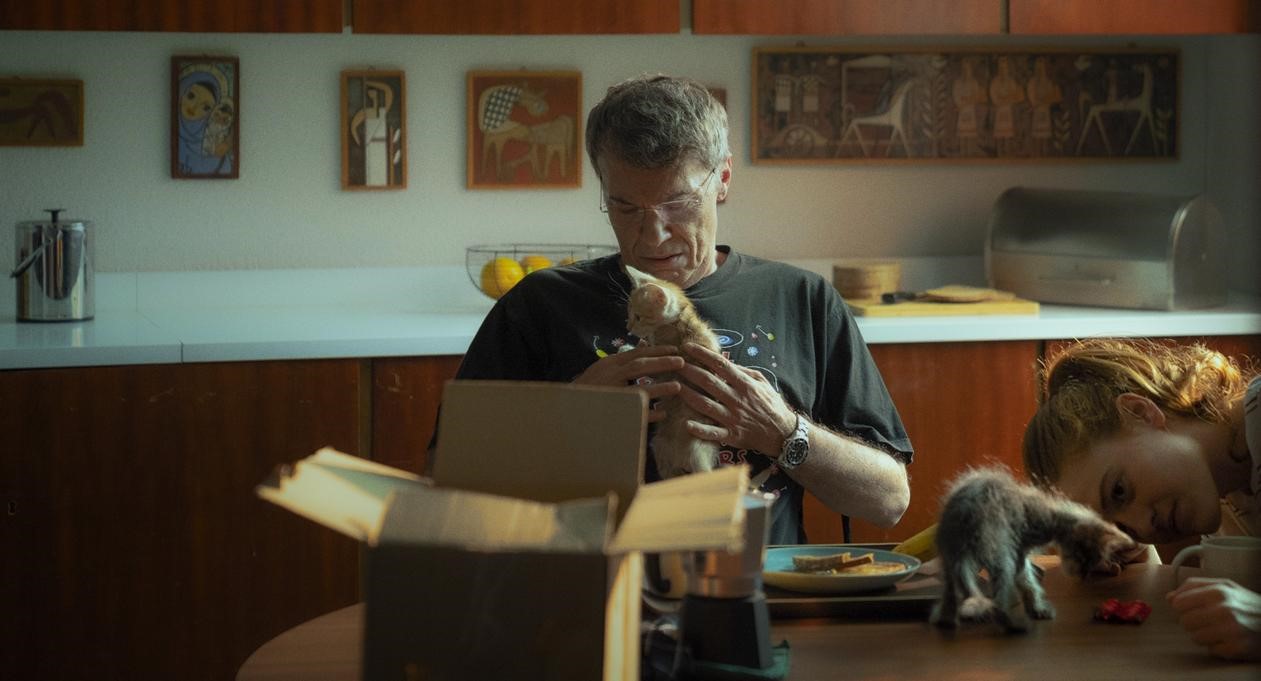 MOON, 66 QUESTIONS
Director: Jacqueline Lentzou
-2020-
After years of distance, Artemis has to get back to Athens due to her father's frail state of health. Discovering her father's well-kept secret allows Artemis to understand her father, in a way she was not able before, therefore love him truly for the first time.
NATURAL LIGHT
Director: Dénes Nagy
-2021-
World War II, occupied Soviet Union. István Semetka is a simple Hungarian farmer who serves as a Caporal in a special unit scouting for partisan groups. On their way to a remote village, his company falls under enemy fire. As the commander is killed, Semetka has to overcome his fears and take command of the unit as he is dragged into a chaos that he cannot control.
THE LIFE AHEAD
Director: Edoardo Ponti
-2020-
Madam Rosa is a former prostitute and Jewish Holocaust survivor who provides a home in her apartment for the children of other "working women" in the port city of Bari, Apulia, Italy. After Momo, a 12-year old orphaned Senegalese immigrant, robs her. Dr. Coen, the boy's foster father, who also happens to be Rosa's doctor, brings her stolen items back and makes the boy apologize. Coen offers Rosa money to take in the boy and look after him for a couple of months, and she reluctantly agrees. Momo, who has been kicked out of school for stabbing a bully with a pencil, secretly sells drugs for a dealer in Bari, but Rosa also finds him work with Hamil, a kind Muslim shopkeeper. Rosa's neighbor and friend, a prostitute named Lola whose daughter Rosa looks after, helps Rosa as she begins to decline mentally. At times she is lucid while at others she is catatonic. Rosa and Momo develop a deep bond after he becomes her only ward.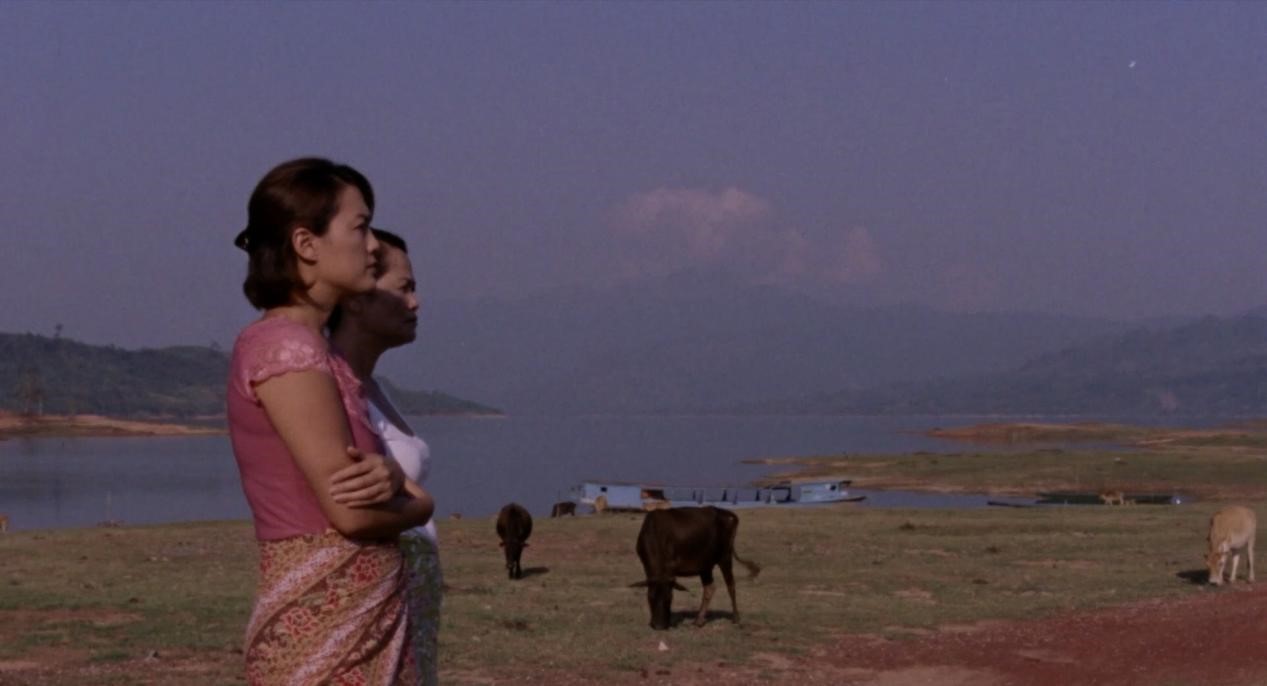 GOODBYE MISTER WONG
Director: Kiyé Simon Luang
-2020-
On the shores of lake Nam Ngum, in northern Laos, two destinies cross paths. On one hand, France a young woman sought after by two men from opposite worlds. On the other, Hugo, a Frenchman in search of the woman who left him a year earlier.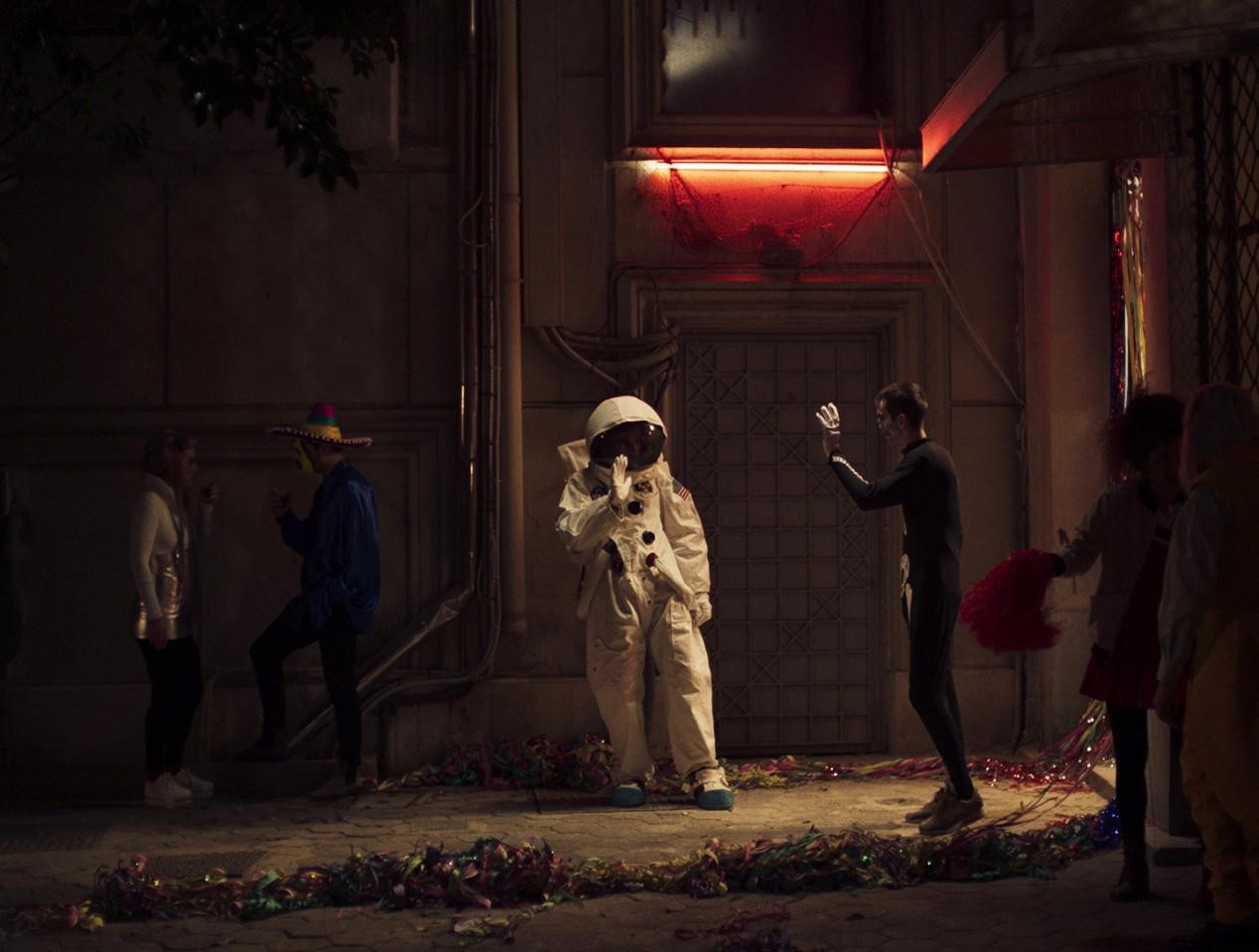 APPLES
Director: Christos Nikou
-2020-
As an unpredictable, sweeping pandemic causes people to develop sudden amnesia, a man finds himself enrolled in a recovery program designed to help him build a new life. His treatment: performing daily tasks prescribed by his doctors on cassette tape, and capturing these new memories with a Polaroid camera. Greek writer-director Christos Nikou's debut feature is a surreal and enigmatic work, a beguiling exploration of identity and reality.
PAPER SPIDERS
Director: Inon Shampanier
-2020-
Dawn and Melanie's loving and comically eccentric mother-daughter relationship has grown stronger following the passing of Melanie's father. Their lives are soon disrupted when a menacing neighbor moves in next door. The neighbor is hellbent on stalking and tormenting Dawn, never leaving a shred of evidence to his crimes. Even the police and a seasoned private detective are duped by him. Melanie attempts to help Dawn catch him, but soon begins to wonder - is the threat real, or is it all in her mom's head?