2021-12-17 17:19:48
SIFF EXPLORE | The 25th SIFF EXPLORE Calls for Entries
The 25th Shanghai International Film Festival (SIFF) is scheduled to take place from June 10th to 19th, 2022. The SIFF EXPLORE will then last from June 16th to 18th. From now until March 31st, SIFF EXPLORE will call for entries of short video works, including feature films, animations, documentaries, experimental films, running for less than 4 minutes (inclusive), from all walks of life on the official website of SIFF (www.siff.com). The creators of the 20 shortlists will be invited to participate in a series of activities (such as on-site promotion, instructor forum, exploratory class, post-training) of the 25th SIFF EXPLORE, SIFF's closing red carpet as well as the awarding ceremony of Golden Goblet Awards.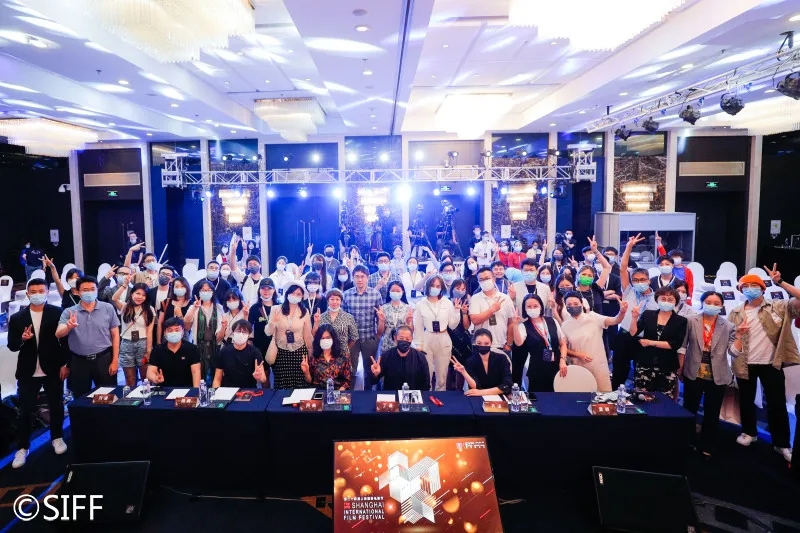 SIFF EXPLORE plays an integral role in improving the new talent cultivation system. It is designed to, through short video works within 4 minutes, scout new talents, discover new works, and encourage young filmmakers to actively explore the filming world, to cultivate and deliver new talents to the film industry for its future development.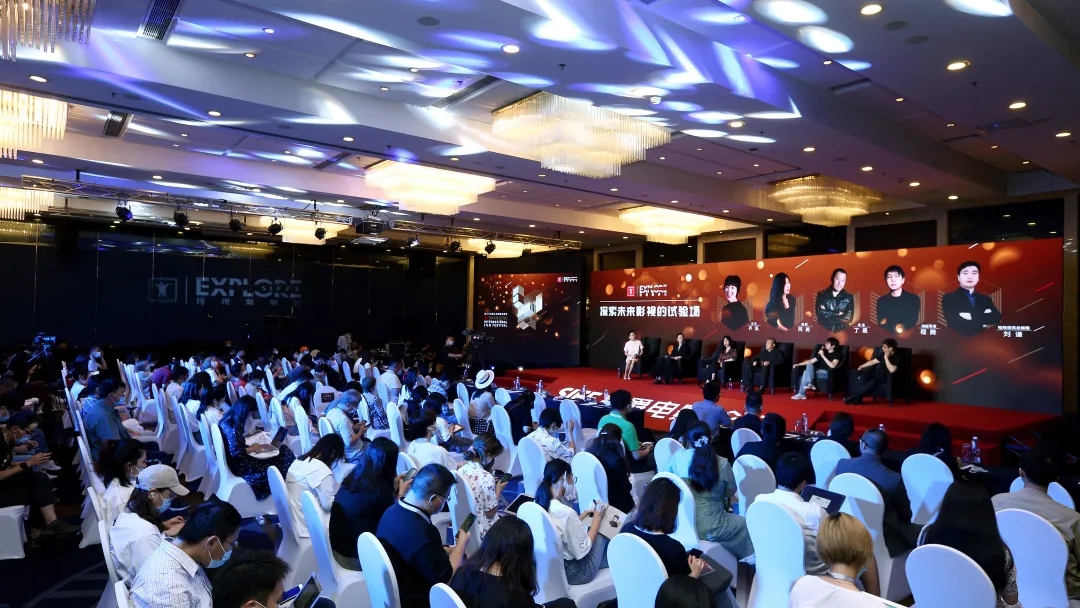 Since its inception in 2019, SIFF EXPLORE has been held for three consecutive sessions. Renowned director/actor Sandra Ng, actor Bolin Chen, young director Mai Zi, Zhou Shengwei, Zhou Ziyang, Liu Kuo, screenwriter Yuan Yuan, actress Li Meng, well-known director Ding Sheng, Cheng Teng, screenwriter Amei, and actress Qi Xi have been invited to serve as mentors in this unit to select outstanding works and help newcomers grow.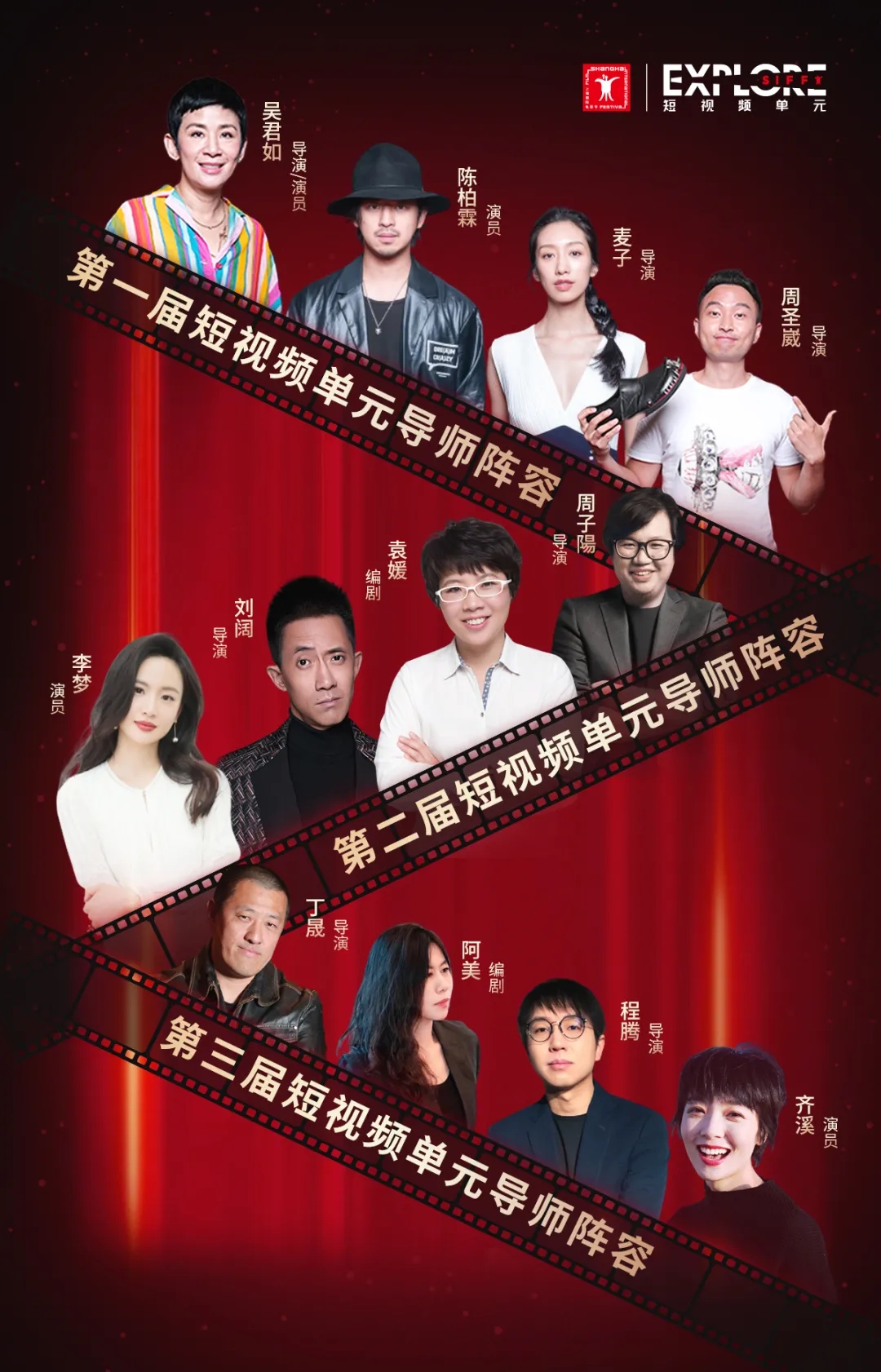 A new journey of exploration in 2022 is about to start, and we look forward to encountering more young people dedicated to film creation here, who will work together to dream of the future in four-minute works.
Registration Notices
1. Running time: Less than 4 minutes (inclusive);
2. Filming time: April 1, 2021 to March 31, 2022;
3. Work type: Feature film, documentary, animation, experimental film and other types;
4. Shooting format: Either horizontal or vertical, supporting dissemination through mobile new media;
5. Quality requirements: Digital high-definition format which is higher than the unencrypted DCP or 1080p HD 30fps (encoded H.264), and conforms to the playing standard for 2K;
6. Registration subject: The creator or his/her authorized representative who owns the copyright of the work, one creator for each work;
7. Registration time: From now until March 31, 2022.
For the event agenda and registration channel of the 25th SIFF EXPLORE, please visit "SIFF EXPLORE" on the official website of SIFF (www.siff.com).
Profile of SIFF EXPLORE
Established in 2019, SIFF EXPLORE is a key initiative aiming to improve new talent cultivation and create a multi-staged new talent incubation system. Based on short film works that have a running time of 4 minutes or less, it is designed to discover new talents and works, and encourage young creative talents to explore the production of film works to the fullest through solicitation, presentation, tracking, training and other forms that introduce them to full-length production. At the same time, it takes the advantage of and exerts the effect of the SIFF platform to integrate social resources and promote the reserve of talents, cultivating and providing new talents for the film industry for its future development.